A lot of thought and preparation went into this seemingly impromptu paparazzi snap...
(Dressed to impress... on radio!
Jade
and
Dave
with singer/songwriter
Rosaline Yuen
)
Team Diff'rent Strokes spent hours getting the lighting right, doing test shots. A stylist was called and so it's no wonder we all stepped out looking so ensembly coordinated! Destiny's Child, eat your heart out!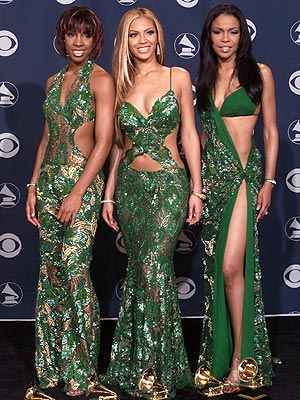 (We're not all cut from the same cloth...)