Q: MY EARLIEST MEMORY IS...Dave:
Being scared too scared to sleep alone in my new room and having mum bunk in with me with the night light on and her
Paula Abdul
cassette serenading me to slumber. I was 8 and
Rush Rush
was our song.
Jade:
I vaguely remember being at a baby show when I was 2. My nan was sitting beside me and I think I won a clock radio. It was one of many prizes in the lucrative baby show career.
Q: AT SCHOOL I...
Dave:
Was the one who started swimming freestyle for the butterfly race because I didn't really know how to do butterfly.
Jade:
Liked to commentate on everything.
Q: I DON'T LIKE TALKING ABOUT...Dave:
Acne or bad skin.
Jade:
My feelings and other such emotional things.
Q: MY MOST TREASURED POSSESSION IS...
Dave:
My photo albums. They capture it all. It's often not just reminiscing on how young or cute you used to look but also the hopes and fears behind the smile you wore. The sentiment in that captured moment of time is something to be cherished. Though less could be said about the slap bands and overalls one wore.
Jade:
My journals, they're my memories of the good and the bad, and the place I work out all the worlds and my own problems.
(A classic snapshot from the

Diff'rent Strokes

Family Album)
Q: MY FATHER ALWAYS TOLD ME...
Dave:
Make sure you let your car engine warm up for at least 2-3 minutes first in the morning before you zoom off into the distance.
Jade:
You can't have your cake and eat it. But what else do you do with cake?
Q: IF I HAD ONE SUPER POWER IT WOULD BE...
Dave:
The ability to read minds. Cause I'm nosy...
Jade:
Teleportation or time travel, for much the same reason as Dave, I'm curious about other people and places.
Q: AT HOME I COOK...
Dave:
Amazingly flavoursome dinner - thanks to Chicken Tonight.
Jade:
Stirfrys, my specialty is prawn and tofu.
Q: MY FAVOURITE GADGET IS...
Dave:
Sensor lights. If you can classify them as gadgets.
Jade:
My
iPod
. Must have for any podcast/music junkie
(
Jade
's favourite gadget)
Q: I'M VERY BAD AT...
Dave:
Long division
Jade:
Knowing what to say and when to say it.
Q: IF I WAS A DRINK I'D BE...
Dave:
A cup of hot
Earl Grey
tea with a spoonful of honey. Sweet, calming and soothing.
Jade:
Coke, no one really knows what's in it, whether it's good or bad for you, but there's something strangely addictive. Maybe it's the marketing campaign.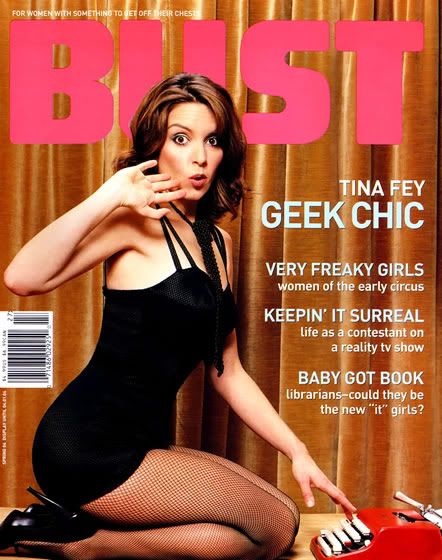 (Finally! A magazine after
Jade
's own heart)
Q: THE LAST BIG BELLY LAUGH I HAD WAS...
Dave:
When I was told a Tibetan man has filmed a music video of him singing my song in the glaciers.
Jade:
Watching
30 Rock
, it's official I have a
Tina Fey
crush. TV on DVD is the best thing ever.
Q: WHAT I DON'T FIND AMUSING IS...
Dave:
People assuming all gay men are inherently fashionable, witty and want to be your girlfriend's shopping and chick-flick buddy.
Jade:
People patting me on the head and talking to me with a hint of condescension.
(
Dave
rockin' the
Afghan Barbie
look in a humdrum call centre)
Q: MY WORST JOB WAS...
Dave:
Doing
Telstra Bigpond
billing enquiries - as if dealing with angry, disgruntled customers weren't enough already. There's also the added joy of sales targets.
Jade:
Working customer service at a fast food restaurant I won't name. When they put me out in the kitchen I liked it more. I hate the way people treat fast food employees.
Q: I OFTEN WONDER...
Dave:
How is it that yawning is contagious.
Jade:
Will future
Jade
be happy with current
Jade
's choices.